2015 Badges Sneak Peek!
2015 Attendee Badge Prototype.

Another year, another pair of amazing badge designs from from CharlieX and MMCA of Null Space Labs! This year's attendee badge is a ring of WS2812B 5050 RGB LEDs powered by a Cypres PSoC 4. There's also wifi, but what ever could that be for? The photos above are of the prototype version of the badge — the final version will have all I/O broken out for all of your hacking and reprogramming needs.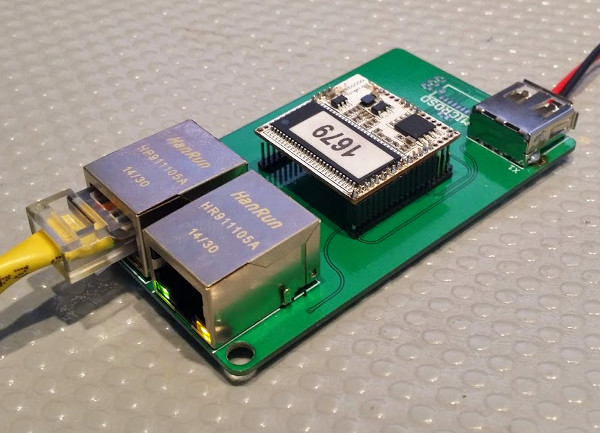 2015 Speaker/Staff Badge Prototype.

Above is the prototype version of the speaker/staff badge. It uses the Ralink RT350F Wi-Fi System-On-Chip (WiSOC) to power OpenWRT and includes USB and two ethernet ports. What can you do with the wifi? Well, speaking purely hypothetically, you could maybe do something like control the LEDs on nearby attendee badges. You know…in theory.
You can read the full build details for both badges, including a wealth of information for badge hacking at CharlieX's Hackaday Project Page
Sincerely,
The LayerOne Staff